Boston Architectural College 125th Anniversary
I developed a sub-brand to unify the celebrations surrounding the BAC's 125th anniversary. Projects included: sub-identity design, Institutional Advancement communications, stationery, and event invitations.
Firm: Selbert Perkins Design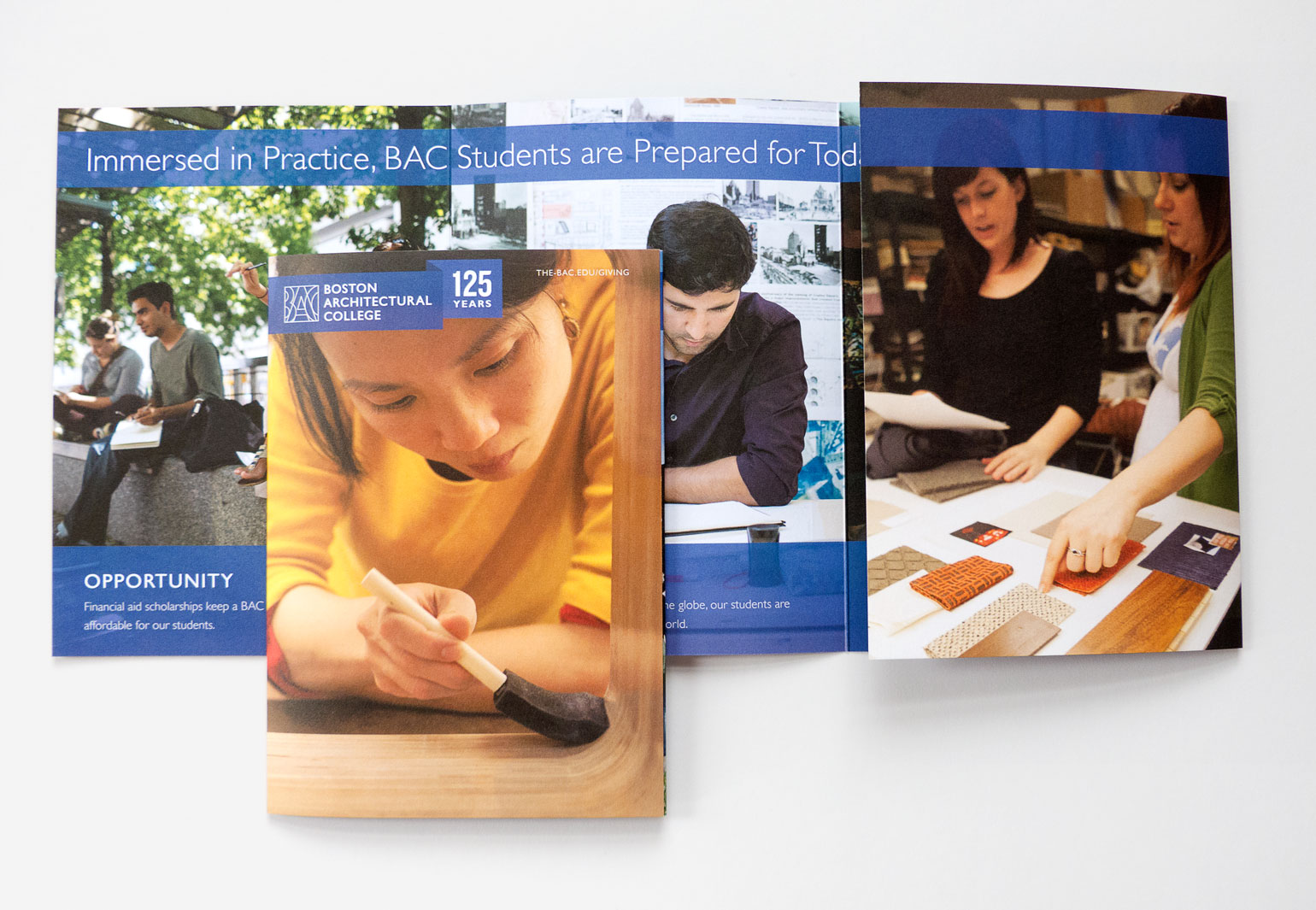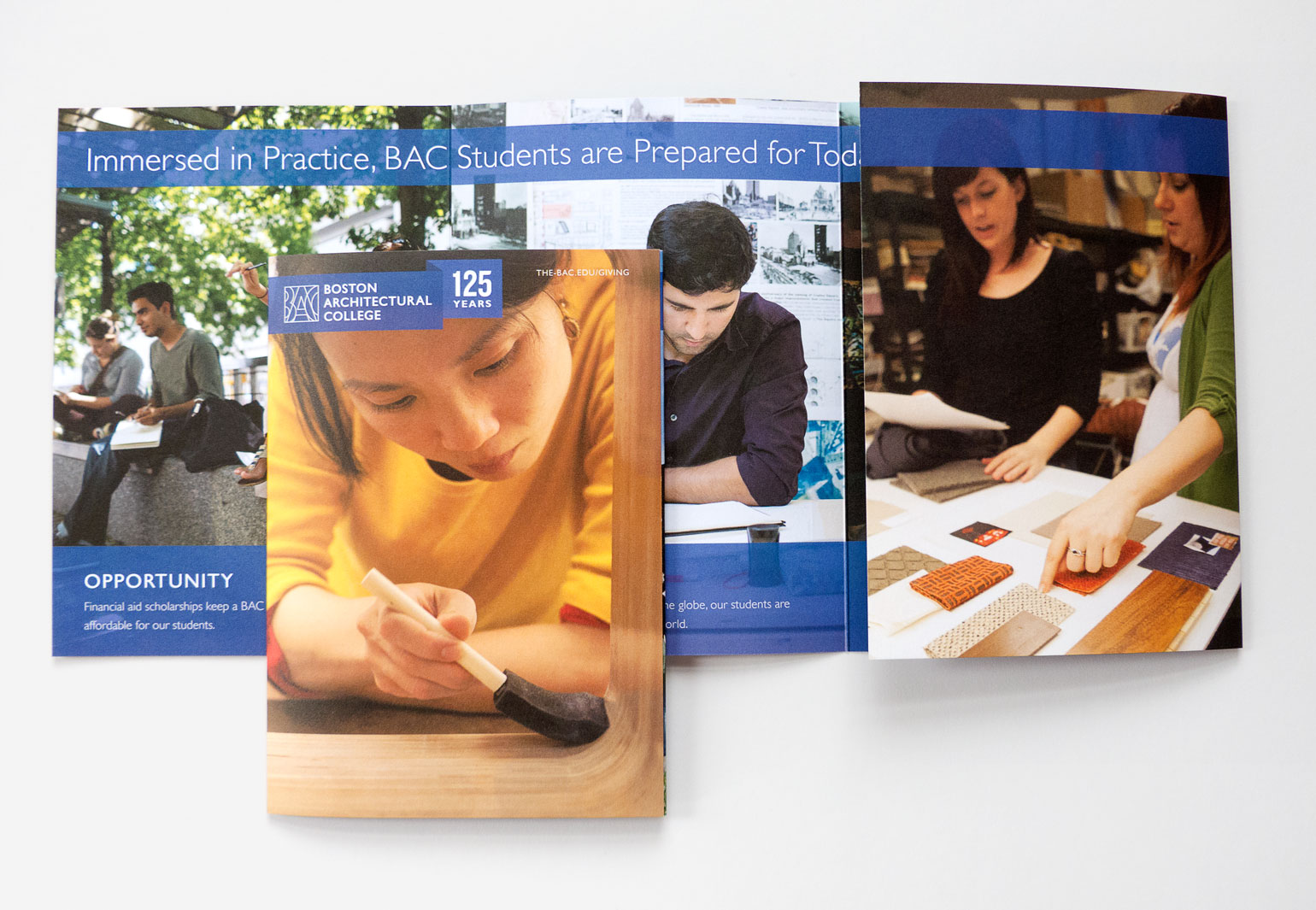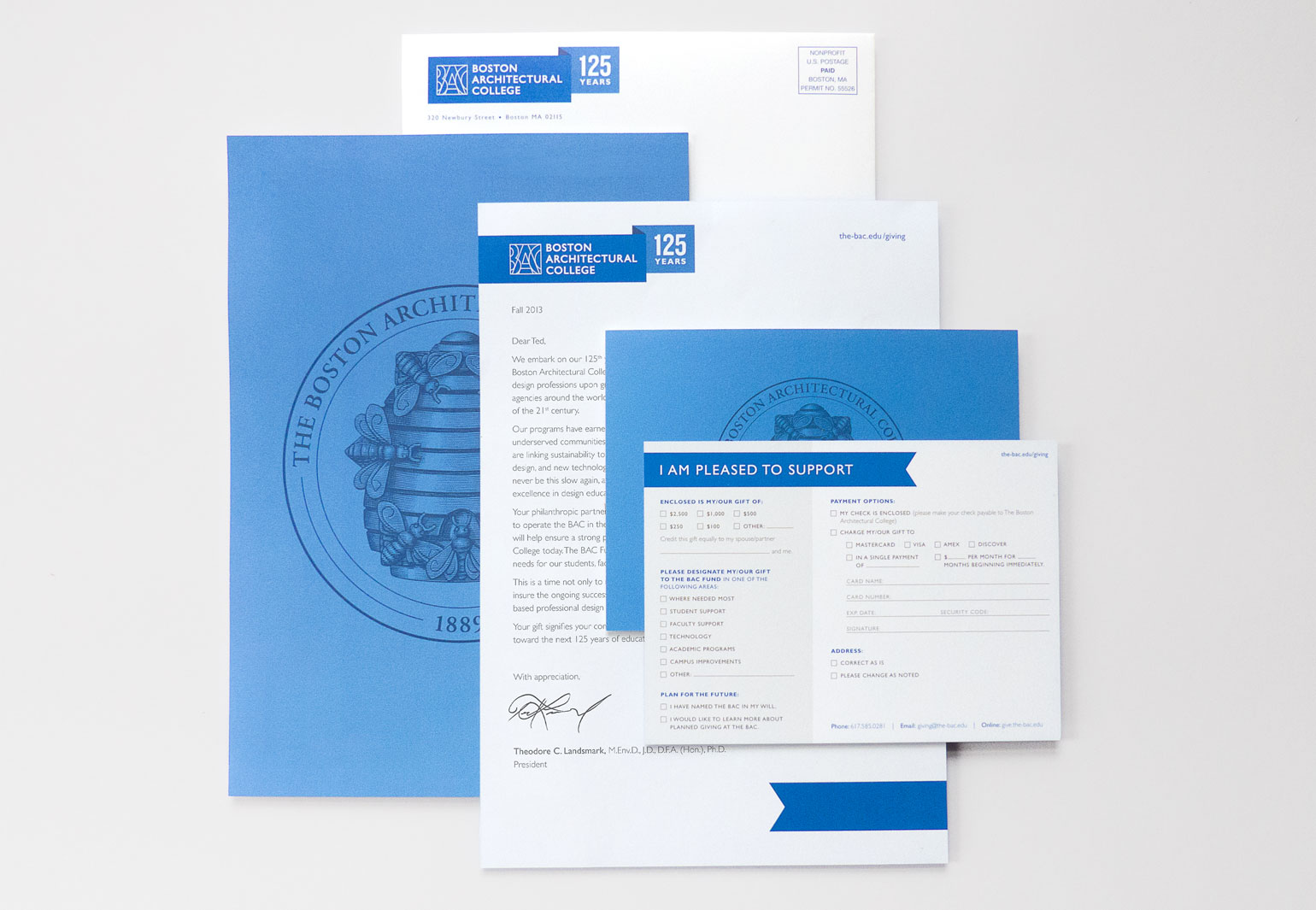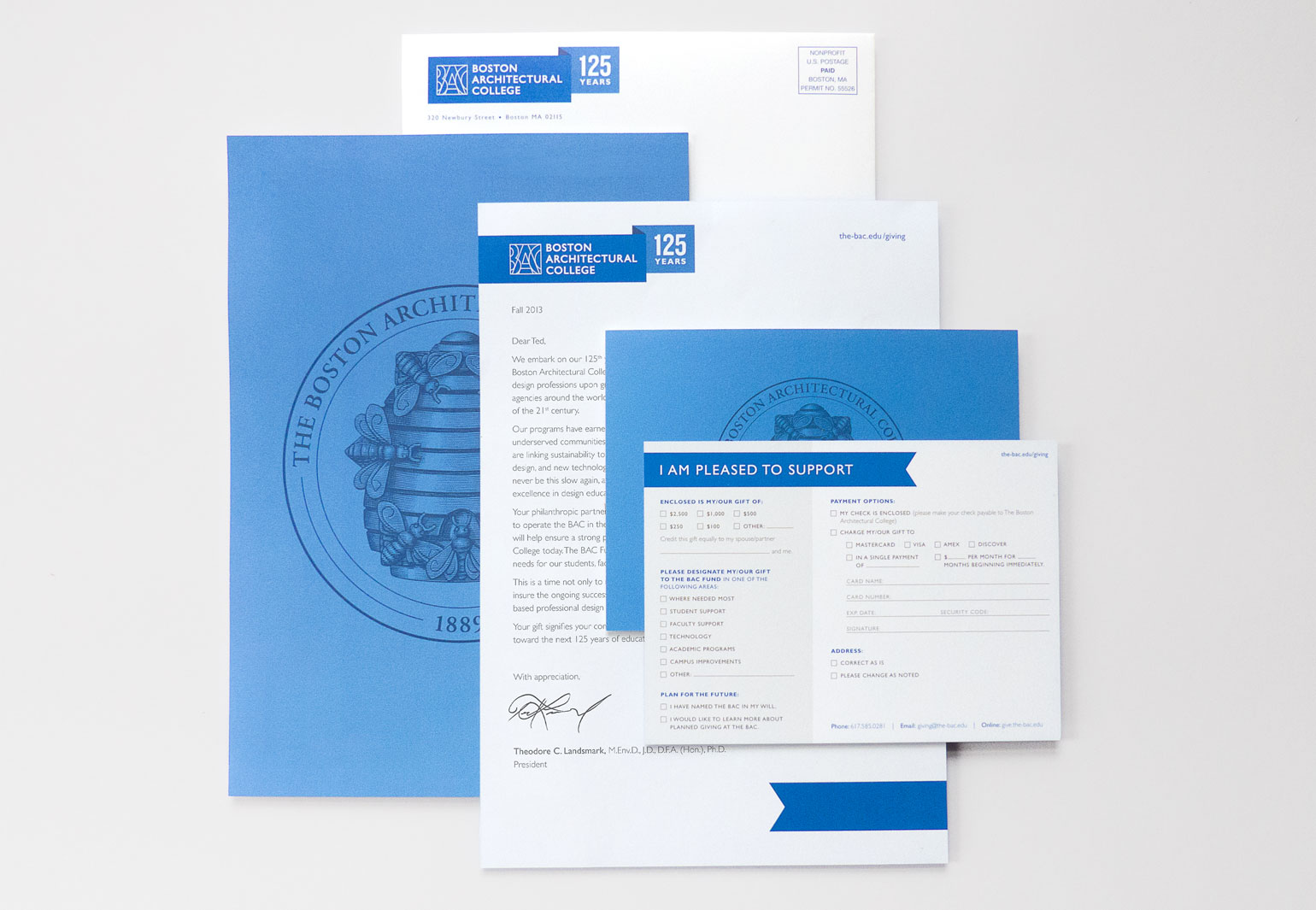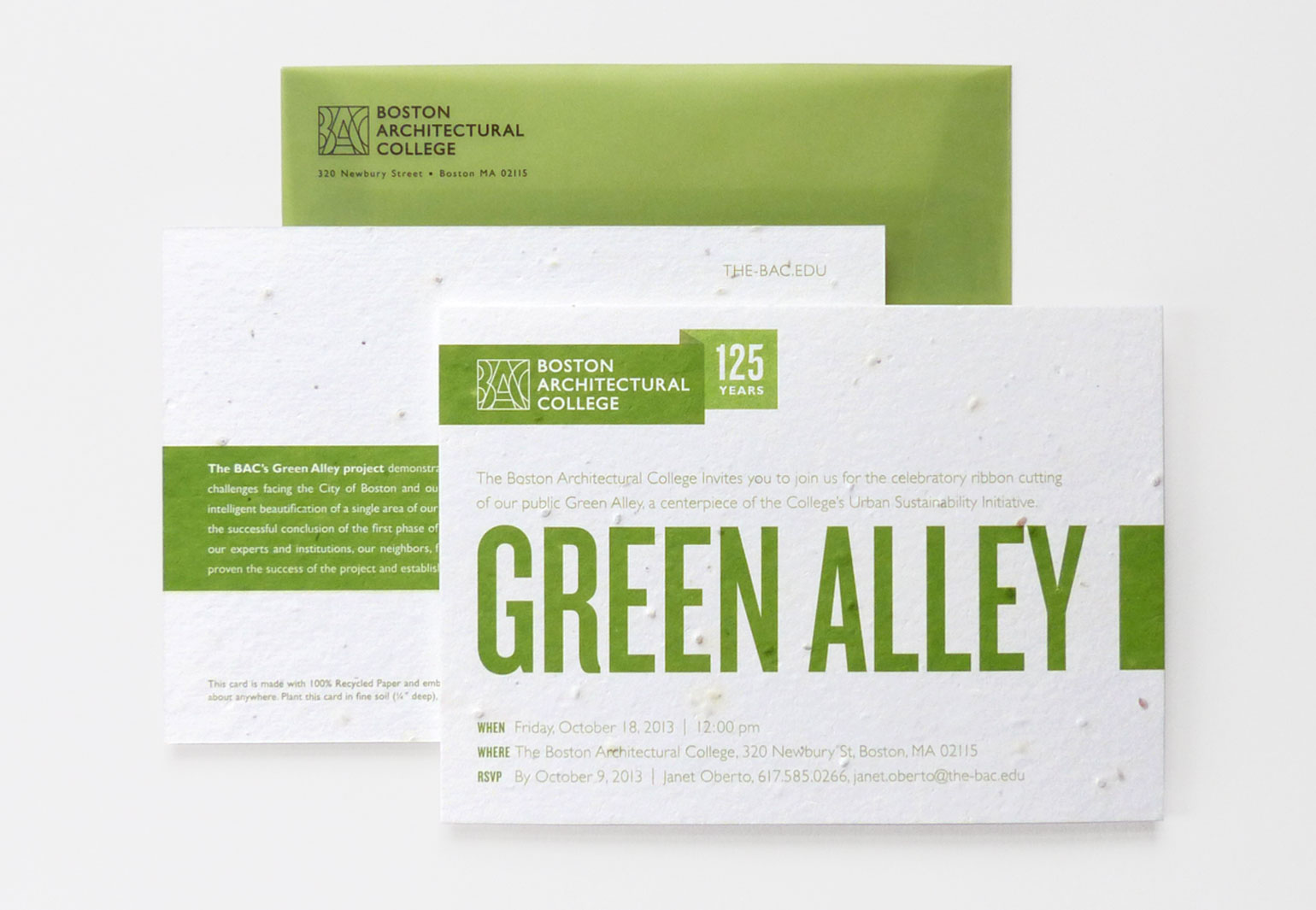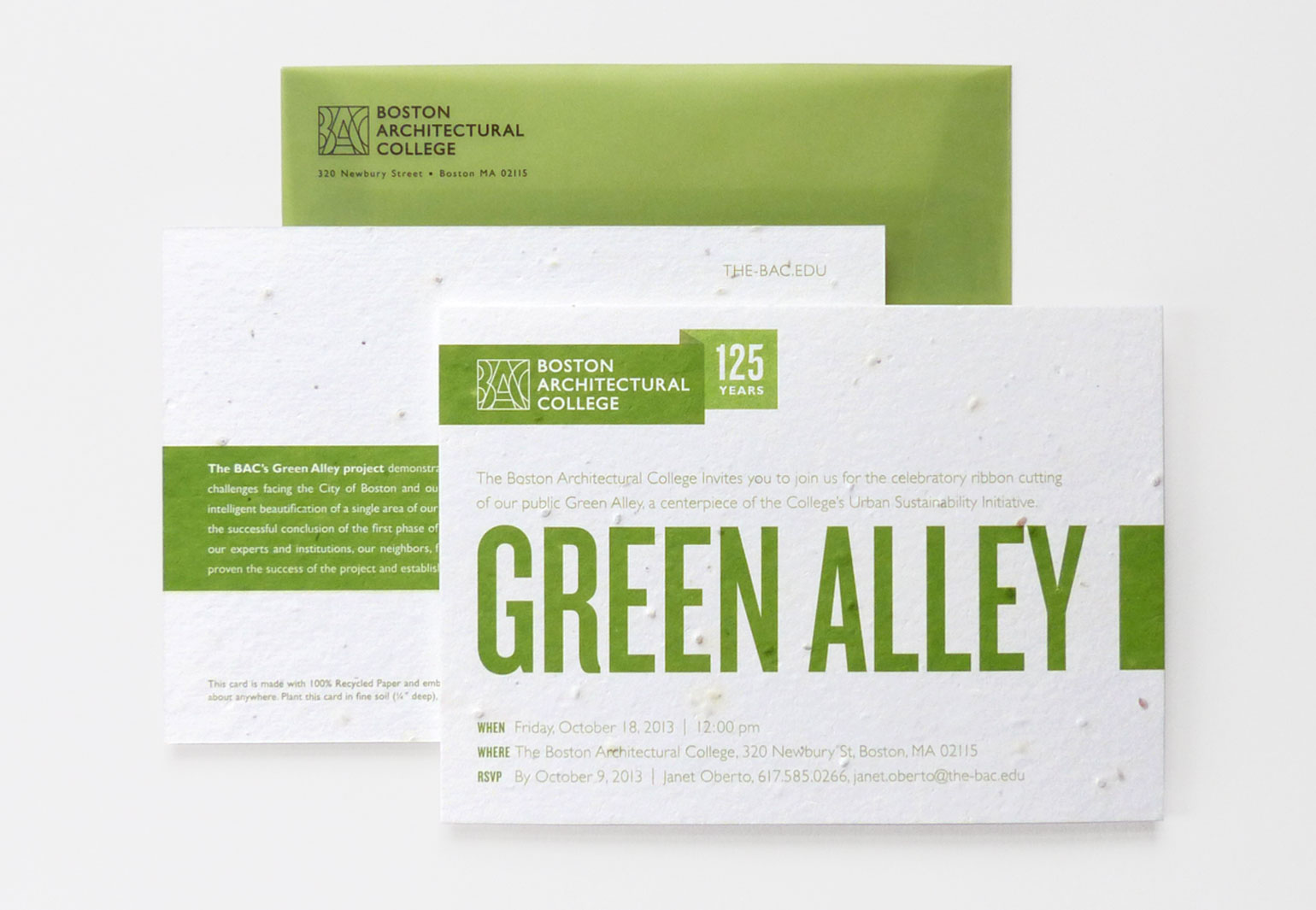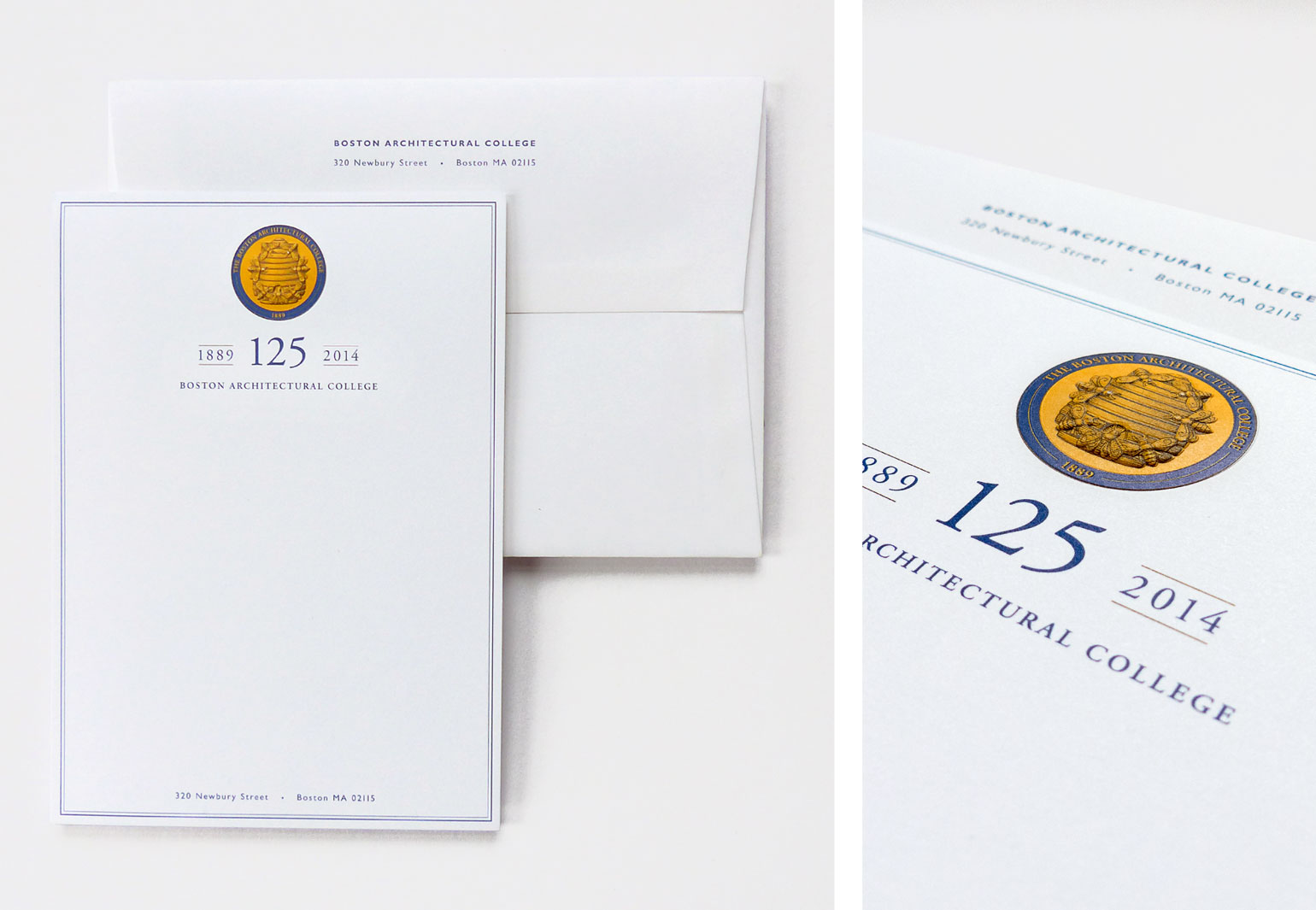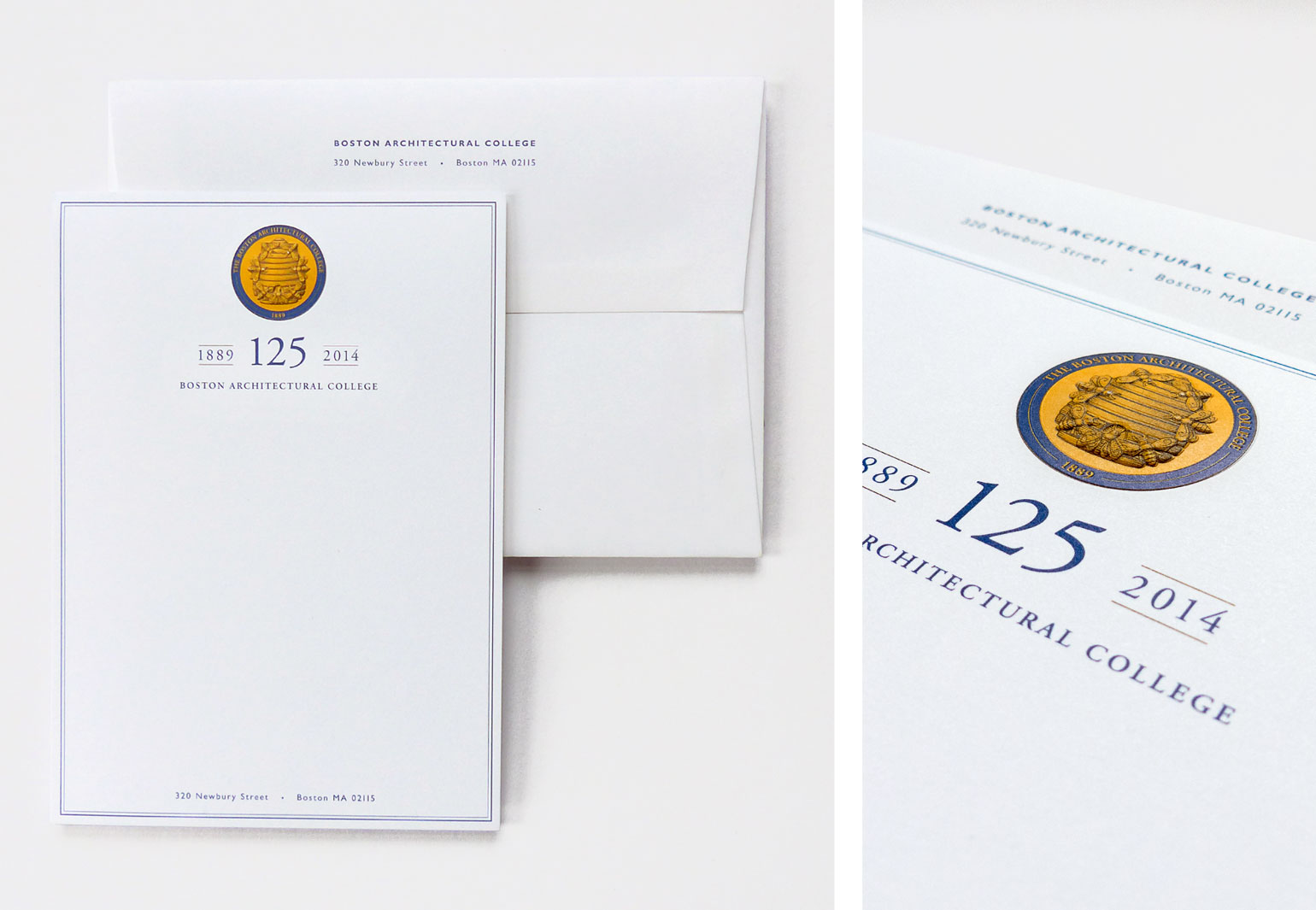 Boston Architectural College Collateral
A selection of collateral materials I designed for the BAC. Frequently these projects involved setting up templates, while keeping in mind future content needs.
Postcards: A selection of the postcards for several different education programs.
P&CE Catalog: Redesigned catalog for the Professional & Continuing Education Department. The catalog marked the beginning of P&CE's brand evolution and is currently being used as a template for successive issues.
Practice Magazine: 60 page biannual publication.
Brand Wireframe: A visual overview of the BAC's brand hierarchy.
Firm: Selbert Perkins Design